One word that I think can describe all mothers is "selfless." Once you become a mother, it is no longer about you. All your decisions and choices are about what is best for your children and family. As much as this is admirable, it also causes women to feel unappreciated and not cared for. This is why I have decided that I will find time to do something just for me, something that is a treat just for me. Something that isn't about making my child happy, or doing a nice act for my husband. I need one thing that is all about making me happy.
If you are a "Parks & Recreation" fan you are familiar with the term "Treat Yo Self." This is the new motto that I am going to embrace. Yes, I will still take care of my child and yes, my husband will have everything he needs, but I'm committing myself to doing something special for myself. In 2017 my resolution is to find something that will make me smile once a month. With hosting a huge Christmas party, having in-laws in town (including their dogs) my house was a disaster. The thought of cleaning 3,600 square feet from top to bottom was overwhelming me.
So what could I do for myself? I hired a cleaning service. I found Maid For Atlanta (http://maidforatlanta.com/) through recommendations. Even their booking service was easy. They have a fully online reservation system where I could put in details about my house (even down to how many windows I have). I picked what date and time I preferred and next thing I knew, their crew was at my house, cleaning it top to bottom. I can't begin to explain the amount of stress that left my body knowing that all this cleaning wouldn't be my responsibility. After a few hours I returned home and was so giddy to find every room clean and tidy. I was able to relax and just enjoy time with my family. And to add a cherry on top… they left chocolate behind! Seriously… not only did they clean my house but they left chocolate for me to enjoy in my spotless home. It was worth every penny and more. I would highly recommend that other mamas consider doing this. Even if it's just one deep cleaning, it will make you feel so refreshed.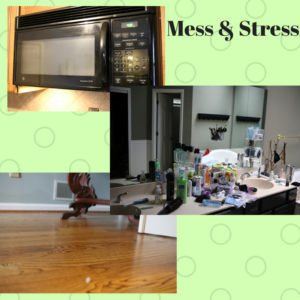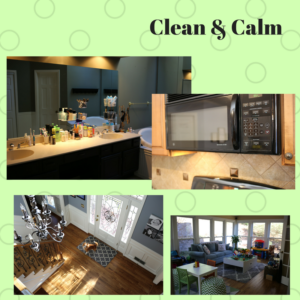 I've tried to continue to stick with my resolution for monthly treats. February I decided to book a massage and now both my home and body are relaxed and happy. I haven't decided what I will do next but what I do want to encourage is for every mama out there to find a way to "treat yo self." I understand that budgets may dictate what you are able to do but find something within your means. A girls night out to a movie, a new magazine to read in a bubble bath, those shoes you've been eyeballing. I'd love to hear your ideas for future months. And for those of you who get your house cleaned, I'd love to hear how it made you feel also!
*For those interested in special promos from Maid for Atlanta for My Atlanta Moms Club members, contact Jon Farazmand, 404.913.2505  jon@maidforatlanta.com