From tots to teens, there are tons of free and fun events to check out around Atlanta this week, May 4-9. If you're willing to drive a bit outside of the city, load up the family and head to Serenbe to experience an authentic May Day Celebration on Sunday, May 6.
THURSDAY
Food by Design: Sustaining the Future – Exhibit at MODA (Through May 7)
May 4
Noon-8 p.m.
Museum of Design Atlanta, 1315 Peachtree Street, Atlanta, GA 30309
Adult $10.00; Student (6-17 yrs) $5.00
The process of feeding ourselves involves a massive infrastructure, advanced technologies, and dynamic systems that touch on just about every aspect of the world we live in. Creating sustainable, environmentally-friendly, and efficient ways of producing healthy food presents a wide variety of design challenges. Food by Design: Sustaining the Future will look at cutting-edge developments and explore how the farm of the future might operate. See website for daily hours. For more info, click here.
FRIDAY
FREE Teen Open Studio at The High
May 5
5 – 8 PM
High Museum of Art, 1280 Peachtree Street, N.E., Atlanta, GA 30309
Admission to Open Studio and the Museum is FREE for high schoolers.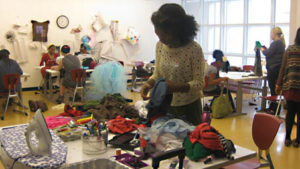 Swing on by the High to find inspiration in the galleries and experiment with materials like charcoal, paint, metal, fabric, and duct tape in our studio! This month's project will be to create a masterpiece inspired by your favorite work of art. Teen Team members and Shannon Mulkey, founder of the Indie Craft Experience will be available to lend a hand. Open Studio is a drop-in class! Come any time from 5 to 8 p.m. This event is for high school teens only. Drinks and snacks will be provided. Click here for more info.
SATURDAY
Brookhaven Community Day
May 6
12 – 5:00 PM
Lynwood Park Recreation Center 3360 Osborne Road, Brookhaven, GA 30319
FREE!
This annual celebration will kick off with a parade at noon going for the Lynwood United Church of God in Christ to Lynwood Community Center. The event is open to all ages and will include a cookout, music and fun games and activities for the whole family. For more information, click here.
SUNDAY
May Day celebration at Serenbe
May 7
12-4 p.m.
Serenbe, 9055 Selborne Ln., Chattahoochee Hills, GA
$5/ person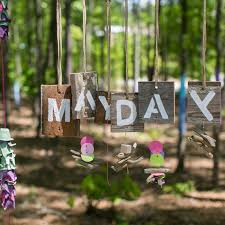 Travel OTP this weekend to celebrate spring among the breath-taking scenery Serenbe with food trucks, artists, strolling performers, music and hand-made, home-grown goods from all over the Southeast. Families can enjoy the "Children's Hillside," sponsored by Chatt Hills Charter School, that will feature pony rides, bouncy slides, face painting, a dunk tank and other activities. And of course, no May Day celebration would be complete without a bona-fide May Pole dance and celebration with live music by Kate & Corey. Click here for more info.
MONDAY
Atlanta History Center -MAGIC MONDAY: Mother Nature
May 8
Atlanta History Center130 West Paces Ferry Rd NW, Atlanta, GA 30305
10:00 AM – 1:00 PM
Members admitted free. Admission is $6.50 adults; $5.50 children.
Each Magic Mondays program has a unique monthly theme designed for toddlers and preschoolers and includes a guided exploration of one of our award-winning exhibitions, historic houses, or Goizueta Gardens, as well as demonstrations, arts and crafts projects, and story time.
Click here for more info.
TUESDAY
Toddler Time at LEGOLAND Discovery Center Atlanta
May 9
10 – 11:00 AM
LEGOLAND Discovery Center, Phipps Plaza, 3500 Peachtree Rd. NE, Atlanta, GA 30326
$11.95 walk-up or online
Every Tuesday there is guided play and story time for your toddlers at 10AM in the DUPLO Village. Then stay and enjoy the attraction. To purchase tickets, click here.
WEDNESDAY
Coffee + Tumble Time @ Intown Stars Gymnastics
May 10
9AM-12PM
Intown Stars Gymnastics – Grant Park location ONLY!
$10/child; $5/sibling
This popular open gym event for intown mamas and toddlers is now available six days per week! Come in on Sunday morning, or drop off older siblings at school during the week and bring the babies in for Coffee + Tumble Time. Our coaches set up the equipment so that toddlers are safe and self-sufficient in a fun and stimulating environment. Enjoy free time with your buddy, have some hot coffee, hang out with friends in the neighborhood, or use our free Wi-Fi to get some work done. Any child preschool age or younger is welcome. For more info, click here.