Wow! March 9-15 in Atlanta is busy and fun! Don't miss out on the St. Patrick's Day festivities coming up, especially the parade going down Peachtree Street! Deck yourselves out in green and head on down to the sidewalk for some great music, entertainment and of course, candy for the kiddos! There's also a super fun family day planned at Atlantic Station called "Shamrock the Station" where you can celebrate and have a great time and even catch a free shuttle ride to and from the parade. Get out there and share your pictures with us using #MAMC so we can follow along with your family fun!
THURSDAY
Farmhouse in the City Paint and Play
March 9
10 AM
Farmhouse in the City, 1094 Green St. Roswell, GA 30075
$15/child


We can almost guarantee that your kids will not want to leave this unique cottage. Moms have just as much fun helping their young ones with activities including canvas and pottery painting, bracelet making, dress up and more! Advanced reservations required. Click here for more information and to reserve your spot today!
FRIDAY
Atlanta Fair 2017
March 10
5 PM
Turner Field, 655 Central Ave SW, Atlanta, GA 30312
Prices vary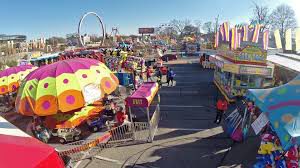 This is the 35th year of the Atlanta Fair which is jam-packed with rides, games, food and fun! The Atlanta Fair is located in Turner Field's Gray lot located on Ralph Abernathy Blvd. SW. Parking is available for a fee at outlying parking lots around Turner Field. Students under age 18 must be accompanied by a parent/guardian over the age of 21 on Friday & Saturday evenings.
Click here for more info.
SATURDAY
Atlanta St. Patrick's Parade
March 11
12:00 PM – 1:30 PM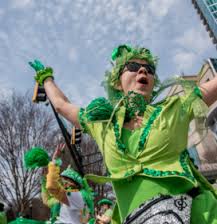 Join the St. Patrick's Parade on Peachtree Street in Midtown for a day of festivities, music, dance, and more, celebrating Atlanta's diversity and vibrant spirit. All spectators are encouraged to take Marta and get off at either the Midtown or Arts Center stops. If you want to drive, consider parking at Atlantic Station where you can catch the free shuttle to the parade and then back to the Atlantic Station 'Shamrock the Station' Festival. Click here for the parade route and more info.
SUNDAY
Peter & the Wolf and Friends
March 12
3 PM
Atlanta Symphony Orchestra, 1280 Peachtree St NE, Atlanta, GA 30309, Atlanta, GA 30309
Tickets start at $15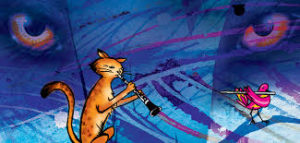 The Atlanta Symphony Orchestra presents the classic children's symphony, Prokofiev's Peter and the Wolf. Kids will learn about instruments of the orchestra through this timeless story, and also be entertained by Rimsky-Korsakov's Flight of the Bumblebee, Copland's "I Bought Me a Cat," and other fun songs. Click here for more info.
MONDAY
Magic Monday @ Atlanta History Center
March 13
10 AM – 1 PM
Atlanta History Center, 130 West Paces Ferry Road NW, Atlanta, GA 30305
Admission is $6.50 adults; $5.50 children
In the Seasons program, adventure through the Atlanta History Center for a fun-filled learning experience about all the seasons. Little ones will travel through each time of the year, learning about the weather, clothing, and holidays. Each month's program has a unique theme designed for toddlers and preschoolers and includes a guided exploration of one of our award-winning exhibitions, historic houses, or Goizueta Gardens, as well as demonstrations, arts and crafts projects, and story time. Click here for more info.
TUESDAY
Atlanta Science Festival Launch with Captain Mark Kelly
March 14, 2017
5:30-8:00 PM
Glenn Memorial United Methodist Church, 1660 N. Decatur Rd., Atlanta, GA 30307
$12 ($8 for kids 12 and under) (Tickets available at the door for $15)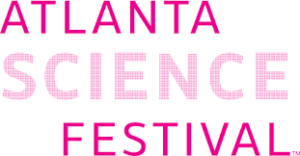 Children have the chance to meet a real astronaut at the launch of the 2017 Atlanta Science Festival. Captain Mark Kelly spent more than 50 days in space and will share his experience on the groundbreaking yearlong NASA experiment with his twin brother on how space affects the human body.Captain Kelly will speak at 7pm, but guests can arrive at 5:30pm to launch some rockets on the lawn of Emory's Glenn Memorial Church. Also, stick around afterwards for a book signing organized by Little Shop of Stories! Captain Kelly will be signing his Mousetronaut and Astrotwins books. Click here for more info.
WEDNESDAY
Mommy & Me @ Georgia Aquarium
March 15
All Day
Georgia Aquarium, 225 Baker Street NW, Atlanta, GA 30313
$44.95+ tax
Have more than one little one that is fascinated with fish? With the popular Mommy & Me Ticket, you can receive admission for one adult and up to 4 children (ages 5 and under).
This offer is valid January 2 – May 25, 2017, Monday through Thursday only and can be purchased online, at the door. Call 404-581-4000 or click here to purchase tickets.