Atlanta spring festivals season is about to kick into high gear in this week, March 30-April 5. Be sure to check out the festival on Ponce at Olmstead Linear Park for great local fun. On April 4, toddlers will have the opportunity to touch a truck during fire-safety themed fun at the popular Tot Spot at Atlantic Station that features music, toys and more!
THURSDAY:East Atlanta Parents Network Playdate
March 30, 10:30AM-11:30AM
East Atlanta Library, Atlanta 303016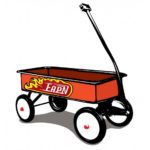 FREE!
Attention parents of 2 year old and under crew! Please join us at the East Atlanta Library meeting room for a fun play date! For more info, click here to view the EAPN Facebook page.
FRIDAY:Little Red Barn Free Petting Farm
March 31, 9:30AM
Learning Express, 7300 North Point Parkway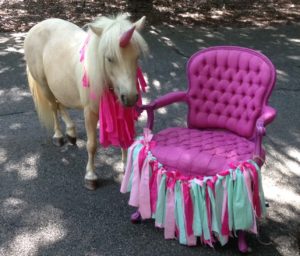 FREE!
This Little Red Barn event will be coming to our Alpharetta store only. Come meet and mingle with all different animals at our fun, FREE petting farm! Professional photographs will also be available with baby bunnies and chicks. Click here for more info.

SATURDAY:Festival On Ponce
April 1-2
Olmsted Linear Park, 1451 Ponce de Leon Avenue, N.E., Atlanta, GA 30307                 FREE!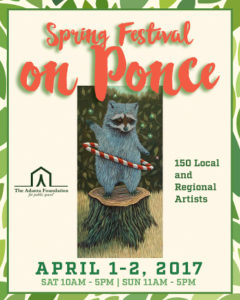 The Festival on Ponce is an Atlanta arts and crafts festival set in the historic park, Olmsted Linear Park. Visitors will enjoy the gorgeous landscape designed by one of America's most celebrated landscape architects, Fredrick Olmsted Sr. along with over 125 displays of fine arts and crafts, folk and "outsider art". In addition to the fine arts, there will be a children's area and local food and beverage. Attendance is Free. For more info, click here.
SUNDAY :Atlanta Persian Festival
April 211 AM – 7 PM
Piedmont Park, Atlanta, Georgia 30306, Atlanta, GA 30306
FREE!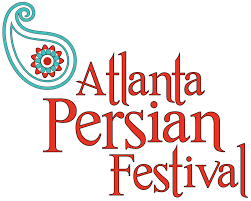 The Atlanta Persian Festival was established in 2013 to promote the Persian culture, tradition, and history in Atlanta. The event will feature Persian art, music, food, dance, and other cultural activities. A percentage of the festival proceeds will benefit the Children's Healthcare of Atlanta. Click here for more information.
MONDAY:Toddler Time @ Georgia Aquarium
April 3, 10-11:30AM, Georgia Aquarium, 225 Baker Street NW, Atlanta, GA
$16 ($8 per person) – Member; $20 ($10 per person) – Non-Member


Take a dip at the Georgia Aquarium with your little one at a fraction of the cost and time of a full day visit! At Toddler Time, children will learn about an approachable animal during a special introduction to marine life, enjoy a costumed character appearance, story time, craft activities and a small snack. Each month will feature a different animal encounter and theme. Each adult and child must have a paid ticket to attend. Cost does not include Aquarium Admission. Click here to purchase tickets.
TUESDAY:Tot Spot @ Atlantic Station
April 4, 10AM-12PM, Atlantic Station, 1380 Atlantic Drive NW, Atlanta, GA 30363
FREE!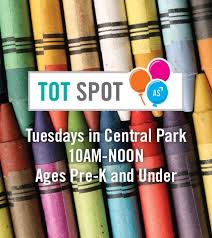 Tot Spot is back for the season! This weekly playtime for toddlers under the age of 5 takes over Central Park every Tuesday from April through September (weather permitting). Plus, the first Tuesday of the month features a special guest from the community! This week's guest: Fire Station 11! Let your little ones meet real life firefighters and explore a fire truck. The fun kicks off at 10 AM with music, toys, and more. Plus, stick around for kid-friendly lunches at your favorite Atlantic Station restaurants. Click here for more info.
WEDNESDAY:Babies Morning Out
April 5, 9:30 – 10:30 AM
Intown Jewish Preschool, 604 Cooledge Ave NE, Atlanta, GA 30306, FREE!
Babies Morning Out with PJ Library is a free community event held every Wednesday at Intown Jewish Preschool. Your child will get a chance to socialize with other kids all the while exploring their senses through different textures & sound. The event will also feature music and movement, storytelling and a craft or special activity. E-mail Elie at admin@intownjewishpreschool.org for more information or to RSVP for Babies Morning Out. For more info, click here.