Spring is officially here and warmer temperatures mean it's time to get outside to enjoy the weather and Atlanta activities! There's a lot to choose from this week, March 23-29 from kid-friendly shows at The Alliance Theatre to Spring Break family fun at The Rock Ranch. Don't miss the Brookhaven Cherry Blossom Festival this weekend, March 25-26 at Blackburn Park.
THURSDAY
Tale Time Thursday @ Center for Puppetry Arts
March 23, 2 PM Center for Puppetry Arts, 1404 Spring St. NW at 18th, Atlanta, GA
Free with museum admission ($10.50/ person)
Take your little one on a mental journey around the world during this unique story time. The group meets in the Global Collection Gallery and uses puppets to tell stories with an international flair. Free with museum admission. For more info, click here.
FRIDAY
TGIF Spring Break Friday
MARCH 24, 10:00 AM – 4:00 PM, The Rock Ranch, 5020 Barnesville Hwy, The Rock, GA 30285
General Admission: $ 12 for all guests over the age of two
Head about an hour south of Atlanta for some budget friendly fun during Spring Break at The Rock Ranch. Enjoy more than 35 attractions including pony rides, cane pole fishing, Tiny Town (the popular village of themed playhouses), Farm Land petting zoo, a 50 ft. rock climbing wall, zip lines, and more! Visitors can also shop for Georgia grown goodies in the Farm Market! Click here for more info.
SATURDAY
Brookhaven Cherry Blossom Festival
March 25-26, Blackburn Park, 3493 Ashford Dunwood Road NE, Atlanta, GA 30319
FREE!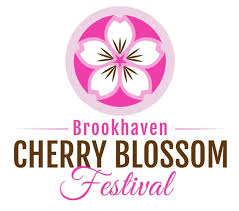 Celebrate the beginning of spring with the blooming of more than 140 Cherry Blossom Trees in the 52 acre Blackburn Park. Enjoy two days of fun, food and family entertainment including an artist market, children's village, pet world, parade and more! For more info, click here.
SUNDAY
Cinderella and Fella @ The Alliance Theatre
March 26
1 PM & 3 PM Show times
Alliance Theatre, 1280 Peachtree St. NE, Atlanta, GA 30309
Tickets start at $18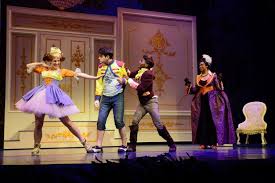 This magical retelling of the Cinderella story that's more high-tops than glass slipper and is fueled by the magic of lightning bugs, singing cicadas, and oozing mud. Our young prince, who was raised by an overbearing parent, searches the kingdom for a best friend ready for adventure. Our Cinderella, who has spent countless days pulling her ungrateful stepmother around in her tiny house, fits the bill. Click here to purchase tickets.
MONDAY
Thirsty Roots Reading Group at Trees Atlanta
March 27
10:30 AM
Trees Atlanta Treehouse, 112 Krog St NE #7, Atlanta, GA
FREE!
Moms can enjoy free coffee at 10:15 a.m. followed by story time and craft activity for the little ones at 10:30 a.m. The Thirsty Roots Reading Group is a free reading club for children age seven and under to learn about the natural environment through nature-themed book readings and projects. Each session begins with a reading by a Trees Atlanta volunteer and then is followed by a hands-on activity that each child can complete with their guardian at the Trees Atlanta Tree House. Click here for more info.
TUESDAY
Toddler Time at LegoLand Discovery Center Atlanta
March 28
10:00 – 11:00 AM
LEGOLAND Discovery Center, Phipps Plaza, 3500 Peachtree Rd. NE, Atlanta, GA 30326
Tickets are $11.95 walk-up or online
Every Tuesday there is guided play and story time for toddlers in the DUPLO Village. Parents and little ones can stay and enjoy the attractions and exhibits following story time. Click here to purchase tickets.
WEDNESDAY
Dinosaur! @ The Alliance Theatre
March 29, See website for show times
The Alliance Theatre, 1280 Peachtree Street NE, Atlanta, Ga
$5/ child ages 5-17, $10/ adult, Free under 5


Children will love this show created in collaboration with The Alliance Theatre for the Very Young and the Fernbank Museum of Natural History. This awe-inspiring introduction to the wonders of the pre-historic world gives children the chance to interact with some of the largest dinosaurs to ever walk the Earth. To purchase tickets or to learn more about the show, click here.