This week March 16-22, Mother Nature decided to remind us all that despite the unseasonably warm weather last week, it is still in fact winter. The downright frigid temps mean you're probably looking for indoor frugal fun. From theatre to the antics of the Harlem Globetrotters, there's a little something for everyone (and every budget)! Don't miss Fancy Nancy the Musical this weekend at Synchronicity Theatre, which is back by popular demand this weekend only. Here are MAMC's Atlanta Activities for the week.
THURSDAY Chess Lessons @ Hippo Hop Atlanta
March 16, 4:30-5:30 PM      $8 per class for 6 week session
Every Thursday, bring your little chess master to Hippo Hop Atlanta for the opportunity to learn from one of the best! The class is for children age 6+ and is taught by National Grand Master Coach Tim Brookshear who has taught chess to Atlanta's kids for more than 15 years. Click here for more info.
FRIDAY Fancy Nancy the Musical
March17-19 Fri 7:30pm | Sat 1 + 4pm | Sun 2pm
Synchronicity Theatre, 1545 Peachtree St NE, # 102, Atlanta, GA 30309
Tickets start at just $16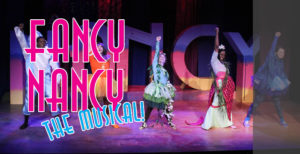 Fancy Nancy and her best friend are excited to star as mermaids in their school's upcoming ballet production of Deep Sea Dances. But when someone else gets the coveted role of mermaid, Nancy is stuck in the background playing a tree! Find out how Nancy stays true to her philosophy that anyone can be fancy. Friday is a special, fancy PJs + Play! Wear your favorite PJs and perhaps your favorite tiara and enjoy milk and cookies while you watch the performance. Click here to purchase tickets.
SATURDAY Harlem Globetrotters at Infinite Energy Center
March 18, 2 PM
Infinite Energy Arena, 6400 Sugarloaf Parkway, Duluth, GA 30097
Tickets start at $28.50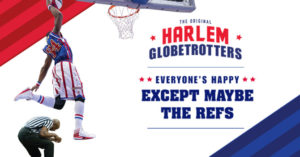 The iconic Harlem Globetrotters are coming to town with their unrivaled family show, featuring some of the greatest athletes on the planet. With incredible ball handling wizardry, amazing rim-rattling dunks and trick shots, side-splitting comedy and unequaled on-court fan interaction, this must-see event is guaranteed to entertain the whole family – creating memories that will last a lifetime.The Globetrotters will face a great challenge this year, as the infamous Washington Generals are more determined than ever to beat the Globetrotters. The Generals, the last team to beat the Globetrotters, are now coached by a former member of that 1971 team. They are on a mission and will do whatever it takes to win, with a new strategy that's sure to give the Globetrotters a run for their money. Click here to purchase tickets.
SUNDAY Hike the Forest Fairy House Trail
March 19 Chattahoochee Nature Center, 9135 Willeo Road, Roswell, GA 30075
Included with General Admission and Free to CNC Members
Back by popular demand, the fairies have been busy building all new fairy houses for our Homestead Trail and Kingfisher Pond Trail this spring. More than a dozen whimsical works line our trails – slow down as you search for the fairy houses made from tiny natural objects. You can even earn Nature Exchange points as you find them along the way if you pick up a scavenger hunt. Get imaginative with us this spring and perhaps create your own Fairy House in our Free Play Area while you are here! Click here for more info.
MONDAY Champion Kids Music Time
March 20, 10:30 to 11:15
1 child $10 for music|$15 for music & play
2 children $15 for music|$20 for music & play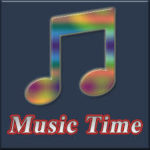 Does your little one love to move to the beat? Be sure to check out Music Time with Ms. Catherine every Monday 10:30 to 11:15 at Champion Kids. Children can sing along to their favorite tunes while they wiggle away extra energy! For more info, click here.
TUESDAY Preschool Storytime at Northside Library
March 21, 4:00 PM – 4:30 PM
Northside Branch Library, 3295 Northside Parkway, N.W., Atlanta, GA 30327
FREE!
Bring your child to the Northside Library for an after work/school activity. Led by Ms. Judy, this event feature songs, stories, movies and more!
Click here for more info about this and other events at the Northside Library.
WEDNESDAY Kid's Kitchen at Bellina Alimentari
March 22, 5-6pm
Bellina Alimentari, 675 Ponce de Leon Ave. NE, Atlanta
$45
Do you have a budding master chef at home? Treat your kiddo to a hands-on cooking class and create fresh pasta together. Perfect for children 8-12 years old, learn the importance of farm fresh ingredients while creating a delicious memory together. After the class led by the Bellina Alimentari culinary team, enjoy a tasting of your fresh pasta. Spaces are limited, so reserve your seat today. Bellina Alimentari is located inside Ponce City Market. For more info click here.