Looking for something fun and inexpensive to do with the kiddos February 16-22? Check out this week's MAMC Atlanta Activities.
There's plenty of family-friendly fun both ITP and OTP. Head to the national park of your choice and receive free entrance on February 20, which is National Parks Free Entrance Day. Also be sure to check out The One and Only Ivan at Synchronicity Theatre February 17.
Dont forget to snap a pic of yourself and your crew enjoying one of the MAMC approved activities below and share it using the hashtag #MAMCintheCity. We'd love to share it with our entire group!
THURSDAY
Story time at Dance 411
February 16
9:00 am
Kids Dance 411 Studios, 475 Moreland Ave SE, Atlanta, GA 30316
FREE!
Experience story time with your little ones with Kids Dance 411 as their favorite stories come to life every Thursday at 9 a.m. Parents enjoy tea, coffee and light refreshments while kids enjoy the story of the week! Click here to register at least one hour before story time. For more info, call 404-622-4110 or click here.
FRIDAY
The One and Only Ivan at Synchronicity Theatre
February 17
1 p.m. & 4 p.m.
Synchronicity Theatre, One Peachtree Pointe, 1545 Peachtree St. NE #102, Atlanta, GA
Tickets start at $15/ child and $20/ adult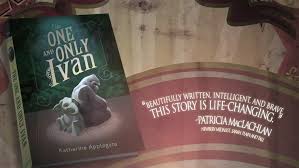 The One and Only Ivan, is a story about a gorilla that has lived in a cage at the Big Top Mall for 27 years, content to paint pictures and people-watch. Then Ivan meets Ruby, a captured baby elephant who's been separated from her family. Determined to protect his new friend, Ivan must use his creativity to find a new home and become the mighty silverback he was always meant to be. An enthralling adaptation, with movement and puppetry, of Katherine Applegate's Newbery Award-winning novel, based on the true story of Ivan, who found a home at Zoo Atlanta from 1994 to 2012. Appropriate for ages 5 and older. Each Friday is PJs & Play, where kids can wear pajamas and enjoy milk and cookies while watching the show! Click here to purchase tickets.
SATURDAY
Spring time children's painting workshop
February 18
10:00 am
$15
Sign your little ones up for a painting workshop! Sessions last one hour from 10-11am and another session at 11:05-12:05pm. Children will learn new art skills with step-by-step instruction from college educated artists and go home with a finished project. Call 678-213-4278 to reserve or click here to pay online.
SUNDAY
Children Champion Unity
February 19
1 p.m. & 2 p.m.
Decatur, Little Shop of Stories, 133A East Court Square, Atlanta, GA
FREE!
Children will enjoy games and activities that explore issues of race during interactive workshops for children ages 5-8 and 9-12. The program is led by Linda Ahdieh-Grant, a mom of two children who also teaches a class at the Emory School of Public Health and Erica Dotson, a mom to two and a professor of French and education at Clayton State University. Call 404-373-6300 to register your child or email info@littleshopofstories.com. For more info, click here.
MONDAY
National Parks Free Entrance Day
February 20
National Parks, Multiple Locations, Atlanta, Ga
FREE!
In honor of President's Day, celebrate the start of our second century by visiting a park in 2017 during one of ten days of free admission to everyone. Admission to national parks including the Chattahoochee National Park Areas and Trails in Atlanta will be completely free. Click here for more info.
TUESDAY
Toddler Time @ Legoland Discovery Center
February 21
10 AM
Legoland Discovery Center, 3500 Peachtree Rd. NE, Atlanta, GA 30326
FREE for children 2 and under!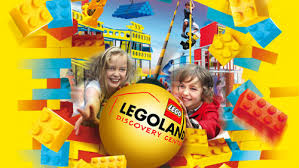 Every Monday, Tuesday and Wednesday head to Legoland for guided play and story time for your toddlers in the DUPLO® Village. Click here to purchase tickets.
WEDNESDAY
Disney Sing & Play
February 22
11 a.m.
The Music Class, 9850 Nesbit Ferry Road Suite 9 Alpharetta, GA 30022
$10 per child; Free for adults and siblings 8 months and under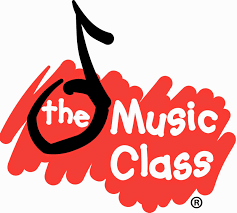 Satisfy your curiosity about The Music Class programming at one of their upcoming events this month. Sign up for 45 Minutes of fun for you and your little one(s)! Each one-time event features interactive musical activities designed around a theme. TMC Events are for children ages 1 – 6 with a parent or caregiver. Infant siblings are welcome. Tickets to TMC Events are available on our website. Be sure to book your ticket in advance and are not available at the door. Your registration email receipt is your ticket. Please bring a printout with you to your event for entrance. Event tickets are non-refundable. Click here to register or to see additional TMC Events dates.