Festival season in Atlanta is kicking into high gear this weekend with the Taste of Marietta, Inman Park Festival, Smyrna's annual Jonquil Festival and many more events around the city! Take your pick of the budget-friendly family activities in this week's MAMC Atlanta Activities list for April 27-May 3.
THURSDAY
Toddler Thursdays at The High Museum Of Art Atlanta
April 27, 10:00 AM – 4:00 PM FREE with museum admission
High Museum of Art, 1280 Peachtree Street NE, Atlanta, GA 30309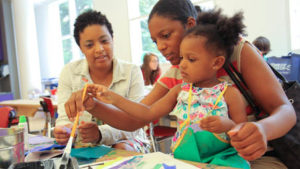 Toddler Thursdays occur every Thursday from 10 a.m. to 4 p.m. These activities are FREE with Museum Admission. Explore a new theme each month, with related artworks, art projects, stories, and tours. Click here for more info.
FRIDAY
Family Game Days
April 28, 4:00-6:00 PM FREE
Dogwood Branch Library, 1838 Donald Lee Hollowell Pkwy NW, Atlanta, GA 30318
Learning about money is fun! In recognition of Smart Money Week, families are invited to come out for an evening of fun and games about managing money. The special event will take place at each evening on April 26, 27, 28, and 29. Click here for more info about this and other family events at the Dogwood Branch Library.
SATURDAY
Free Skateboarding Classes on The Beltline
April 29, Classes begin at 10 AM FREE
The Beltline, 1614 Arthur Langford Jr Pl, SW, Atlanta
Head to the BeltLine for a one-hour skateboarding class for all ages sponsored by Coca-Cola and led by expert instructors. The beginner class will walk you through topics such as learning to balance, the stance, and your first turns. The intermediate class will cover topics such as how to turn, how to drop in, and basic tricks. Beginner class is from 10-11 a.m., Intermediate classes are held from 11:10 a.m. – 12:10 p.m., and from 12:30-1:30 p.m. Click here to confirm the class schedule prior to arriving.
SUNDAY
Children's Book Week Celebration Kickoff
April 30, 3 PM FREE
Little Shop of Stories, 133 E. Court Square #A, Decatur 30030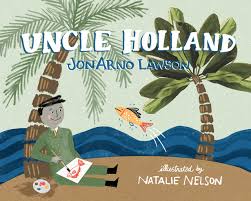 It's the start of the Children's Book Council's Children's Book Week, and to kick off the celebration, local illustrator, Natalie Nelson will be sharing her new book, Uncle Holland, the story about a boy who transforms from a troublemaker into an artist. This special story time will include a craft activity as well. For more info, click here.
MONDAY
Toddler Time at Georgia Aquarium
May 1, 10 – 11:30 AM $13 for members; $16 for non-members
Georgia Aquarium, 225 Baker Street NW, Atlanta
Take a 'dip' into the Georgia Aquarium without the cost or time commitment of a full day. During each 1.5 hour experience, children will meet and learn about an approachable animal during a special introduction to marine life, enjoy a costumed character appearance, story time, craft activities and a small snack. Click here to purchase tickets.
TUESDAY
Seniors Read Story Time
May 2, 10-11 AM FREE
Wesley Chapel – William C. Brown Library, 2861 Wesley Chapel Road, Decatur, GA 30034
Join us for special Story time on Tuesdays as we celebrate Older Americans Month. Enjoy fun-filled multi-generational mornings as senior citizen storytellers and grandparents read their favorite children's books to toddlers and preschoolers. Please call or visit the branch to register. For more info, click here.
WEDNESDAY
Story Time at Barnes & Noble Buckhead
May 3, 11:00 – 11:45 AM FREE
Barnes & Noble Buckhead, 2900 Peachtree Road NE, Atlanta, GA 30305
Story time is held each Wednesday at 11 a.m. Crafts or activities follow the reading of the newest, best books for little ones. For more info, click here.