There are so many free (or nearly free) family activities happening around Atlanta this week, April 20-26,  that we couldn't fit everything in our weekly list! In addition to our regular round up of weekly story times, this weekend be sure to check out the Sandy Springs Touch-a-Truck Festival which includes a fire truck, police car, crane, ambulance, UPS truck, dump truck, bobcat, a Sandy Springs United Methodist Church bus and many more vehicles!
THURSDAY
Circle Time with Ms. Krista @ Little Shop of Stories
April 20
11 AM
Little Shop of Stories, 133 E Court Square # A, Decatur, GA 30030
FREE!
Circle Time includes songs and interactive play, in addition to fun, age-appropriate stories. This event is best suited to children 3 and under. Babies are welcome! Story time usually lasts 20-30 minutes and afterwards, children are invited to stay and play with the train table and toys.
Click here for more info.
FRIDAY
Open Studio at Little House of Art
April 21
10am-1pm
Little House of Art Brookhaven, 5522 New Peachtree Road, Suite 109, Chamblee, GA 30341
$10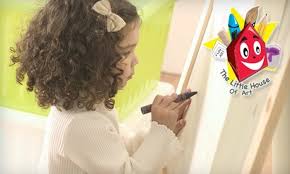 Let your budding artist(s) create their own masterpiece at the Brookhaven location of Little House of Art. Children can paint on our unlimited custom easels and blackboards, create crafts, play in sensory bins and bounce away in Arty's bouncing playhouse for just $10! Adults are welcome to join in on the fun and enjoy coffee, drinks and snacks. Located in the Plaza Del Sol Shopping Center with ample free parking in front of the studio. Click here for more info.
SATURDAY
Sandy Springs Touch-a-Truck Festival
April 22
10:00AM – 2:00PM
Sandy Springs UMC Preschool & Kindergarten, 85 Mt. Vernon Hwy., Atlanta
$5 per person (children under age 1 are Free)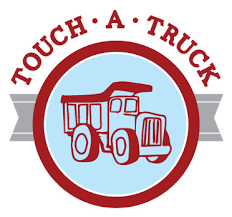 Fun for all ages! Trucks include a fire truck, police car, crane, ambulance, UPS truck, dump truck, bobcat, SSUMC bus and many more! Visit the expanded "kid zone" where your child can jump on inflatables, run an obstacle course, enjoy games, face painting, live music, and entertainment. Concessions include Kona Ice, Chick-Fil-A, Marco's Pizza and DaVinci's Donuts—as well as other snacks and drinks. Click here for more info.
SUNDAY
Musical Animals Family Concert at Emory
April 23
4:00 – 5:00 PM
Michael C. Carlos Museum, Emory University, 571 South Kilgo Cir NE, Atlanta, GA
FREE
Legendary voice of classical radio in Atlanta Lois Reitzes narrates Ferdinand the Bull and Peter and the Wolf, with pianists Elena Cholakova and William Ransom. For more info, click here.
MONDAY
Thirsty Roots Reading Group
April 24
10:30-11:30 a.m.
Trees Atlanta TreeHouse, 112 Krog Street, Atlanta, GA
FREE!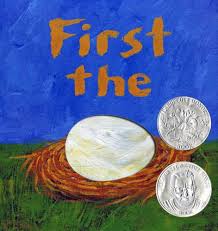 The Thirsty Roots Reading Group is a free reading club designed for children ages 2-7 to learn about the natural environment through nature-themed book readings and projects. This week's book is "First the Egg" by Laura Vaccaro Seeger followed by a butterfly sun catcher craft activity. The Treehouse is located in the Krog Street Market. Parking is extremely limited. Click here for more info.
TUESDAY
Craft Time @ Hippo Hop Atlanta
April 25
3:30-4:30 PM
FREE with admission
Let your little ones bounce around at this indoor, inflatable playground and then enjoy Craft Time every Tuesday! Each week will feature fun, seasonal crafts good for preschoolers and grade school kids alike. For more info, click here.
WEDNESDAY
Toddlers Once Upon A Time Storytime
April 26
10:15-11:15AM
Atlanta Public Library – Southwest Branch, 3665 Cascade Road, SW, Atlanta, GA 30331
FREE
Every Wednesday through May 31, children will enjoy learning colors, counting, and ABCs through stories, crafts, and music. Do you have children ages 3 and under? We have a story time just for you! Toddlers and their caregivers enjoy an hour play-based program featuring developmentally appropriate stories, songs, rhymes, and activities that will keep toddlers moving while introducing them to the story time experience. Important language development happens by age three, so the selected activities are perfect for building language, growing vocabulary, and discovering the magical world of books. Parents and caregivers will hear and sing rhymes and songs perfect for story time or anytime, learn about early literacy practices for toddlers, and meet other parents and caregivers. For more info, click here.